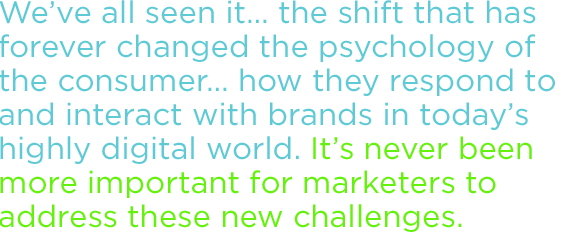 NET evolved out of this need, from an advertising agency into a digital marketing consultancy, helping brands connect with consumers through Non-Advertising platforms. But we didn't simply "transition." We changed entirely, from the ground up, to address today's new media challenges. Our thinking is different. Our infrastructure is different. Our hours are pretty different, too… because in today's complex consumer-driven world, they have to be for our clients to thrive.
How do we do it? With the 70/30 model. We maintain 70 percent of our staff as Brandcasters. These online experts address the need for the large amount of research, writing, and content promotion required to build a successful, organic link-building consumer-generated online campaign. The other 30 percent of our staff are brand consultants, designers, and programmers. This allows NET to leverage economies of scale unparalleled by any in the industry. We consider it the new agency model to meet today's advertising and marketing challenges.
As the world of communication changes, so do we: adapting, rethinking, and reinventing… mastering new technologies and mass media shifts as they emerge, so that our clients are always on the forefront of what's now and what's next. We are committed to pushing the boundaries of modern-day marketing, both online and off.



Make smarter marketing decisions
Maximize their marketing dollars
Extend their marketing messages
Develop loyal brand relationships
Increase ROI
Regain control of their marketing voice
And of course, to have fun while we're at it.

• We believe in marketing that's effective, smart, and efficient.
• We believe in the power of creativity and innovation.
• We believe in communication.
• We believe in collaboration.
• We believe in fresh coffee—every morning.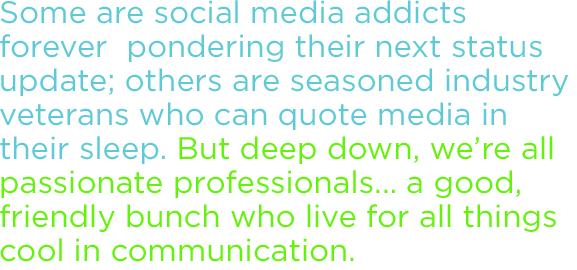 TEAM LEADERS:
Owner. Consultant. Entrepreneur. He's got the business sense of a shark and the tenacity of a rodeo bull. Don't worry, he won't bite, but he will have your customers chomping at the bits for a chunk of your product. Get yourself another cash register—You'll need it.
Organizer. Events Planner. Expert Communicator. Elizabeth, also known as "Ellie" around the office, is an idea machine. And she can tell you her opinion in four different languages. She is the epitome of multi-tasking. One minute you'll find her servicing new accounts and pitching new business; the next, you'll see her managing teams of worker bees to make our little hive feel more like a home.
Mover & Shaker. All around good guy. Really tall, too. George has beaucoup connections, and he's knows how to use them. He understands the concerns of business owners (he's got an entrepreneurial spirit himself), making his marketing strategies efficient, effective, and downright smart.
Creative Director. Writer. Idea Factory. When he's not concepting campaigns or nitpicking copy, he's either lifting heavy things at the gym, knocking back a Starbucks drink, or hanging out on the couch with a good book and his miniature dachshund, Jolene (who has a part-time gig here as the office mascot).
Lead Designer. Art Director. Lives on a vegetable farm. Seriously—we're not making that up. When he's not designing killer logos, websites, landing pages, and other techy apps, he's getting his hands dirty in the field. Fortunately, he keeps them clean while he's in the office.
When it comes to taking your money, Mercedes does it with a smile, paired with a photographic memory that can estimate payment arrival up to the minute. She most likely knows your office number, cell phone, and e-mail address by heart, too. Mercedes leads a small team that keeps everyone here at the office in check and (our favorite) aware of all office holidays.
The principals and/or the associates of NET Marketing Consulting Group have worked on campaigns for these brands in one marketing capacity or another.



May 6, 2013
There are several search engine optimization techniques that you can adopt to enhance your online visibility and to get your brand noticed by your target customers. Of all, online Press Release writing is the fastest and indeed the most effective ways
READ MORE...



May 7, 2011
Nick Trimarche will be speaking at the New Jersey Chamber of Commerce SBA event on Thursday, May 12, 2011, in Edison, New Jersey. He will be hosting a seminar for small businesses: "Everything You Need to Know about Online Marketing."
READ MORE...


Drive traffic.
Boost chatter.
Increase credibility.
Extend reach.
Convert exposure to ROI.
Send sales soaring!
READ MORE...


Whitepapers, news, events, and occasional marketing musings. Sign up now for your daily dish of NET.